The Palatinate Forest - Highlights
The Palatinate Forest is a low mountain range in Rhineland-Palatinate, Germany. It is located on the eastern side of the Palatinate, which bears its name. This forest area has been designated a World Heritage Site by UNESCO.
There is a lot to discover. We have selected the best sights and cycling and hiking destinations for you:
Basalt Lake
Basalt Lake is the perfect place for a relaxing day. It is located in the Palatinate Forest and is just below an old quarry. This small, idyllic lake will be your escape from everyday life. You can swim in its crystal clear waters or go fishing with friends. The sunsets here are also beautiful!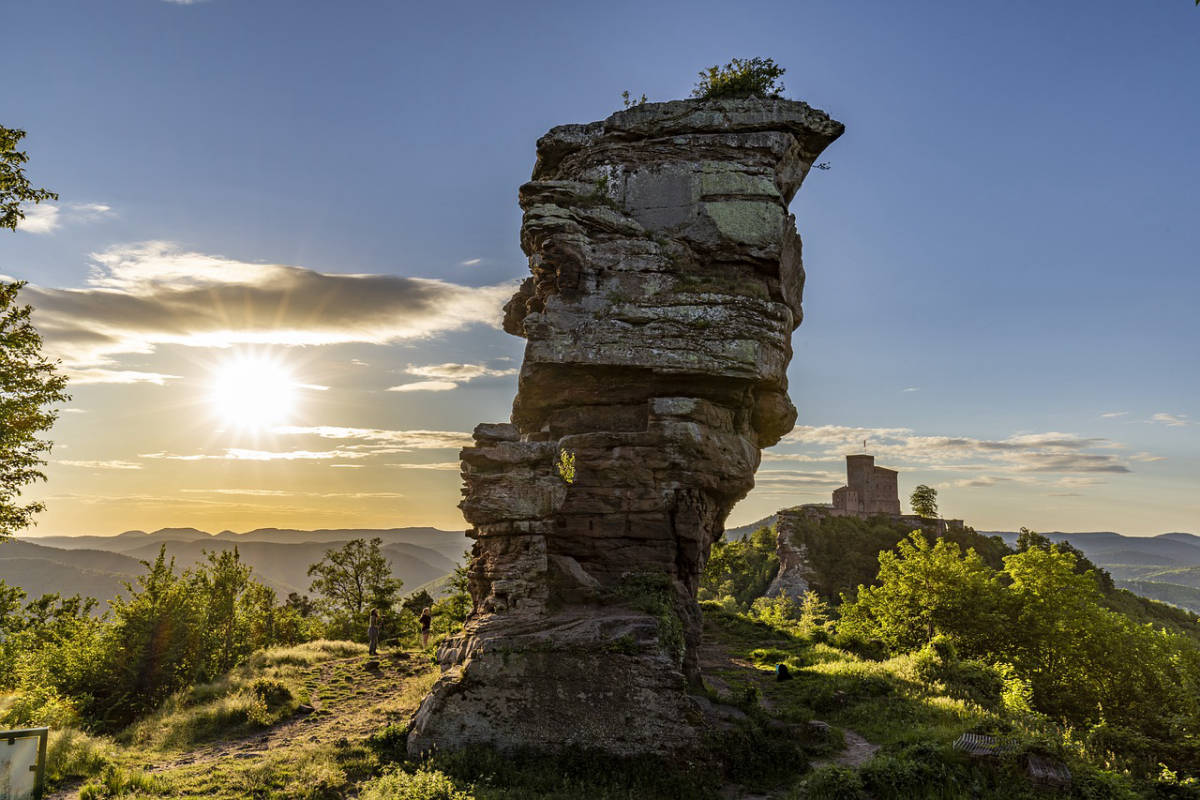 Rietburg
The Rietburg is the perfect place if you want to enjoy some of the most beautiful views in Germany. From up here you can see all the way to France and Switzerland! It's also a great place to take your kids, because there are plenty of things they can do while you hike.
Wachtenburg
Wachtenburg Castle is located in the Palatinate Forest and has been a tourist attraction since 1883. The castle offers a fantastic view of the Rhine plain as well as its own restaurant. It is perfect for those who want to explore nature or enjoy a break from everyday life.
Orensfels
Orensfels is the perfect place to get away from it all. We offer a great view of the Palatinate Forest and you can enjoy hiking trails that are as beautiful as they are challenging. Escape with us into nature!
Kalmit
Kalmit is an idyllic place in the Palatinate Forest. It is perfect for hiking, biking, picnicking or just enjoying nature. The summit offers a panoramic view of the surrounding landscapes and mountains. You can also visit our cabin and enjoy a meal with friends on one of our benches or tables available outside.
Old castle rock
The Old Castle Rock is an amazing sight in the Palatinate Forest. It consists of sandstone and limestone rocks that have been shaped by water over many years. You will see spectacular rock formations with great light shows and a visit in the evening will be rewarded with an intense play of colors.
The Palatinate Forest - Camper pitches near