The pitch is in a secluded location and offers a great view with the most beautiful sunsets you can imagine. (In the immediate vicinity are still my neighbors, Rosi & Peter). The site faces west and offers wonderful sunset views while giving campers room to grow - there's even room for more tents if needed! The access road is very narrow, so only small campsites can fit on it. The surface provides comfortable ground cover, but once your tent pegs are driven into the ground, they will need some sort of compensation, such as wedges nearby or poles to provide stability from all directions, depending on which camping style you like best.¹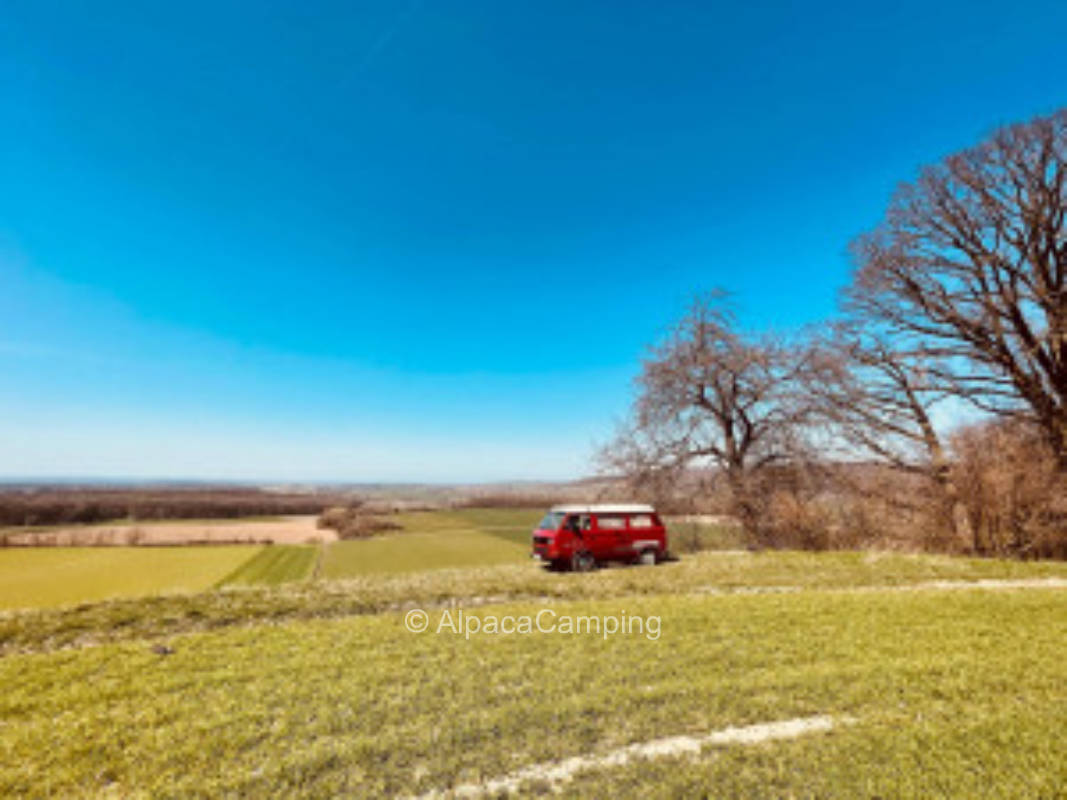 Oberschwarzach
The pitch is in complete isolation and offers an amazing view with the most beautiful sunsets you can imagine. (In the immediate vicinity is still the pitch of my neighbors Rosi & Peter).

The access ...
Read more on AlpacaCamping
Suitable for Motorhomes, Tents and Caravan
Add to watch list
¹ This text was generated by machine and may contain errors. The description on AlpacaCamping applies.