What a beautiful property! You'll feel like you're in the country, but still close to town with access to all the necessities. You'll have your choice of two to three pitches just steps away from our former agricultural warehouse, and even closer is an open area for recreation. Right next door, there's also a small garden shed that's perfect for gatherings when it's not suitable as your own home (we don't recommend harvesting its delicious produce, though). Electricity can be taken out, so you don't have to worry about lights or power - however, there is only 1 toilet on site, so please come prepared accordingly ;) This place will also always have a lot more wildlife; however, keep the noise level down if there are children sleeping nearby as they live nearby....¹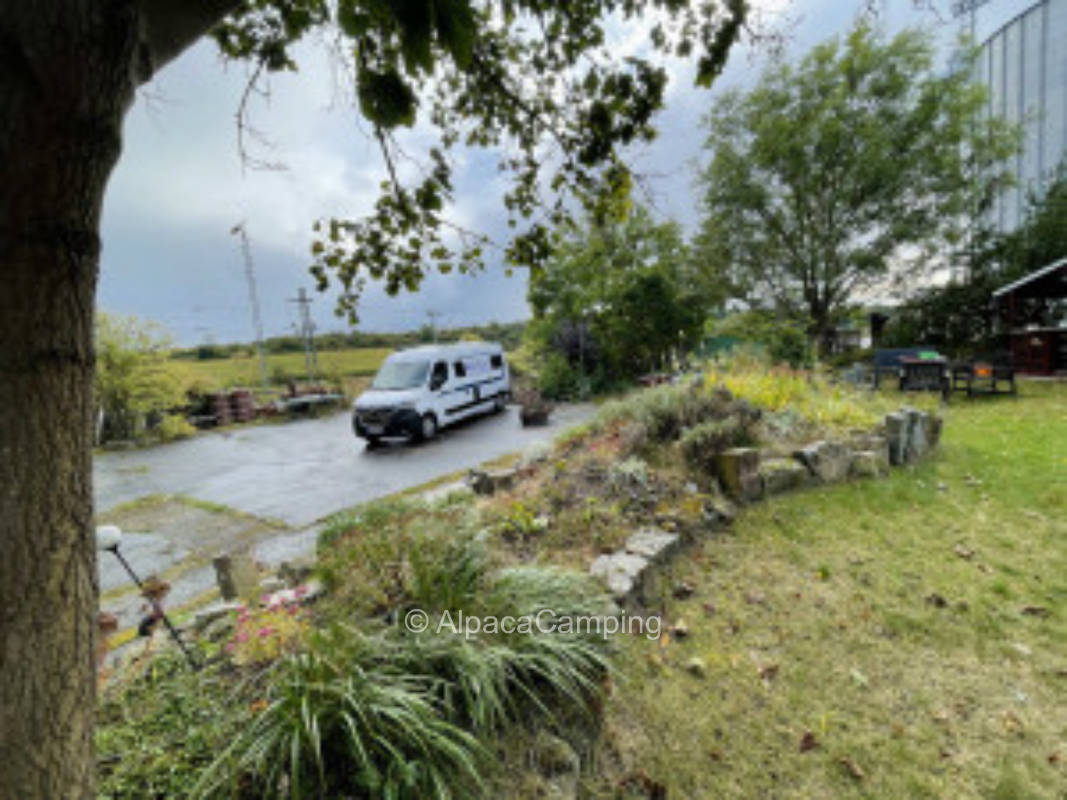 Wittighausen
We have 2- 3 pitches to offer, which are located a little away from our house and studio, directly at our large former agricultural warehouse.
There is a small garden shed and a garden, which, when we...
Read more on AlpacaCamping
Suitable for Motorhomes and Caravan
Add to watch list
¹ This text was generated by machine and may contain errors. The description on AlpacaCamping applies.