Hello, we are the alpacas. We welcome you to our small Black Forest farm with a beautiful view and rare Dexter miniature cattle. But also goats and pigs are happy about visitors like you! Our location is so great because in the immediate vicinity is Sankt Märgen, which has many hiking trails that lead right past us, if they are not too lazy¹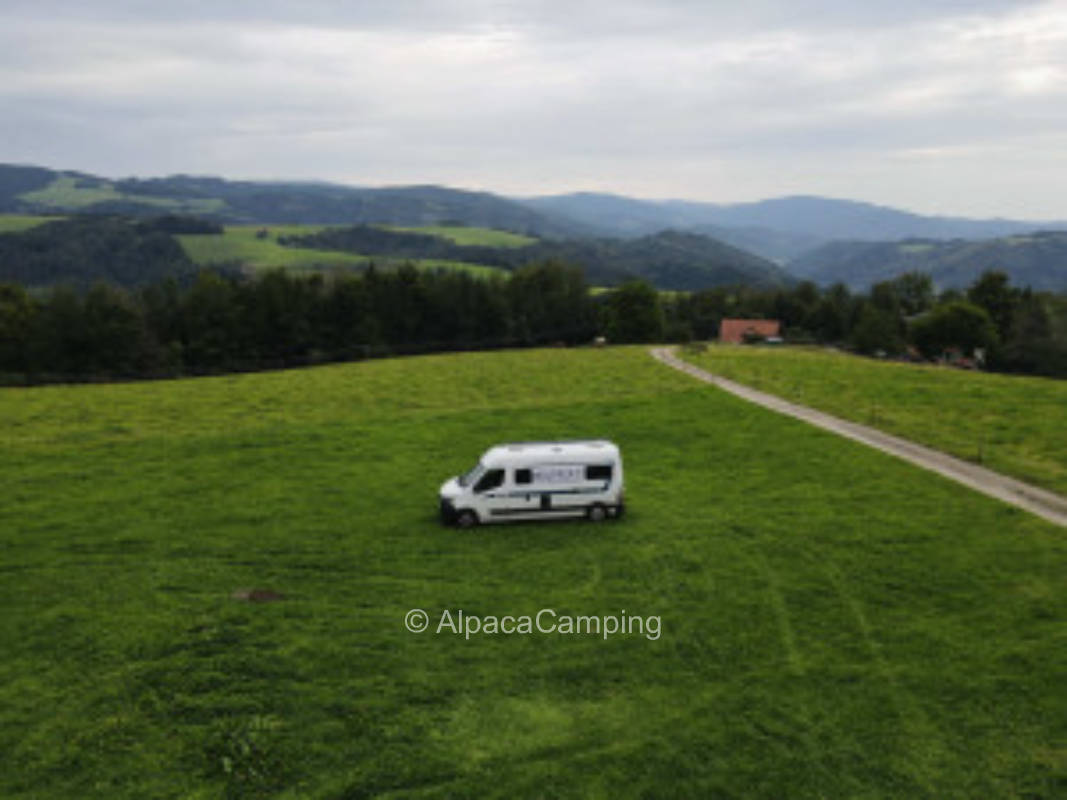 Buchenbach
Hello Alpacas,

We welcome you to our small Black Forest farm in an idyllic location with a magnificent view.
Since the preservation of biodiversity is close to our hearts, we breed among others rare ...
Read more on AlpacaCamping
Suitable for Motorhomes, Tents and Caravan
Add to watch list
¹ This text was generated by machine and may contain errors. The description on AlpacaCamping applies.