Camping in the meadow orchard Campers can enjoy a maximum of three nights in the quiet nature on our farm. Surrounded by woods, panoramic views and apple trees, you will immerse yourself in tranquility. The pitches are not asphalted, so campers have to take care of 100% of their own campsite construction, as there is nothing to buy on site except grass Campfires are also strictly forbidden, as there are animals living here that could panic by setting off smoke detectors. Dogs are also not allowed, as they could scare away livestock that might graze nearby in the spring during the camping season - but if it's just another¹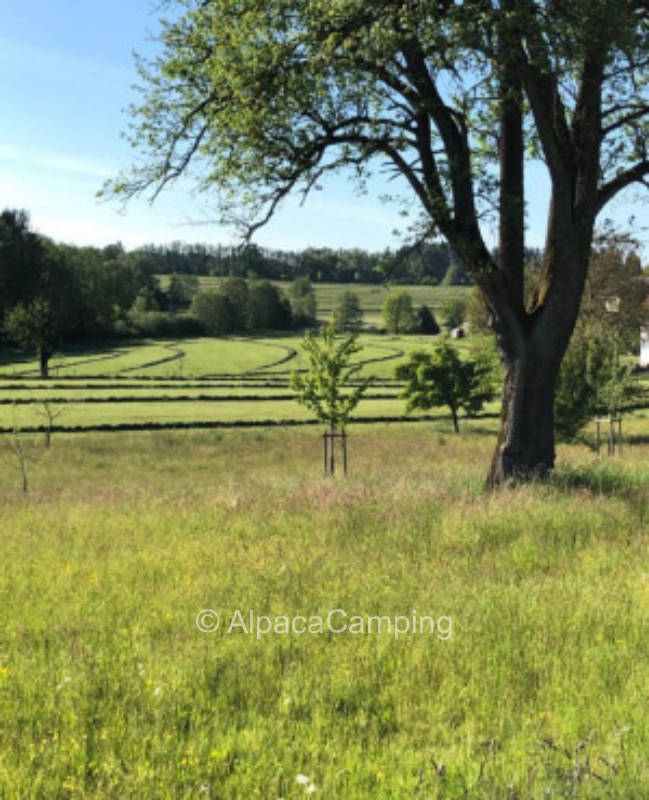 Hergensweiler
On our meadow orchard can stand a maximum of three 100% self-sufficient campers.
Surrounded by orchards, forest and panorama you can relax here in peace and quiet in nature. The pitches and the access...
Read more on AlpacaCamping
Suitable for Motorhomes
Add to watch list
¹ This text was generated by machine and may contain errors. The description on AlpacaCamping applies.