Hello AlpacaCamper! Below our vineyards in a very quiet location and excellent view over the fields. A great starry sky, if it's not covered by clouds, while you stay cool under an old pear tree on hot summer days. Our farm is located at the southern foothills of the Steigerwald - look for us on your next trip to Germany's southwestern wine region, the Palatinate! You can buy all kinds of products from us, from white wines like Bacchus or Müller-Thurgau to red wines like Regent or Blauer Portugieser. We also offer homemade products like rosehip tea, dried fruits and herbal teas, which are also good as souvenirs.¹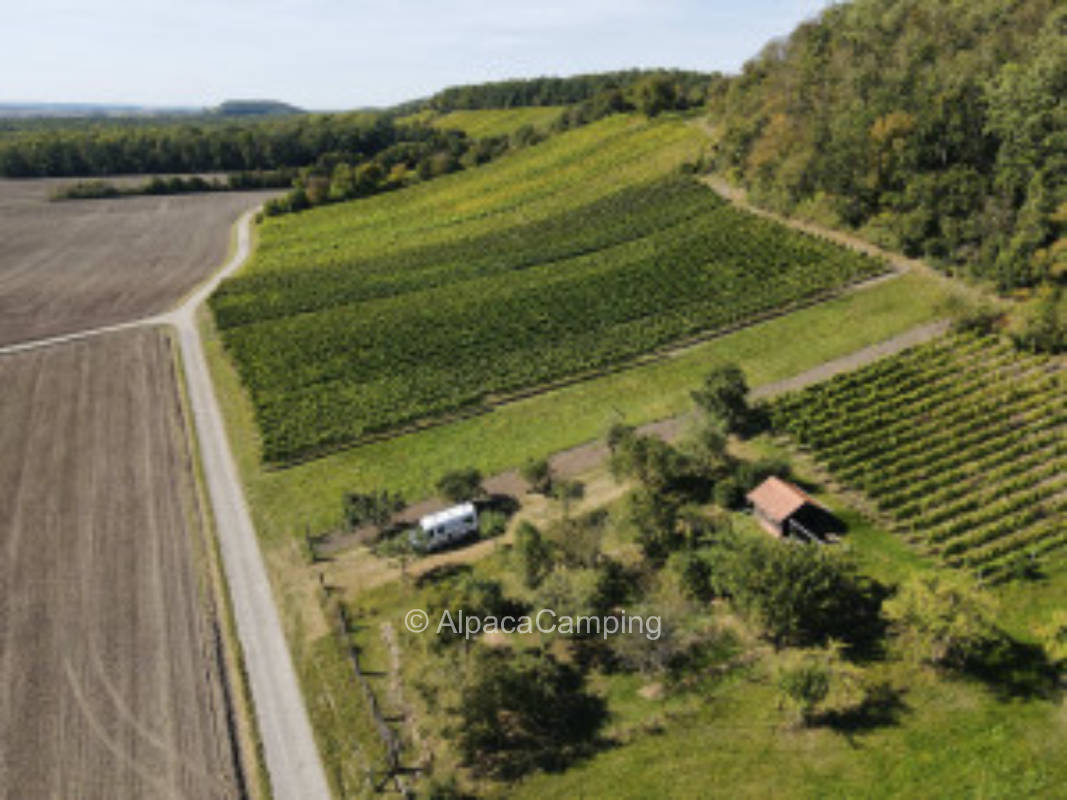 Markt Nordheim
Hello AlpacaCamper!

Below our vineyards in very quiet location and very nice view over the fields. A great starry sky when the clouds allow it. In summer shade from the old pear tree.
Our farm is loc...
Read more on AlpacaCamping
Suitable for Motorhomes, Tents and Caravan
Add to watch list
¹ This text was generated by machine and may contain errors. The description on AlpacaCamping applies.