If you are looking for a place where you can live quietly and calmly, equipped with everything necessary - then our farm is just right for you! We offer wonderful wines like Bachus, Müller-Thurgau, Kerner, Silvaner and Farberreebe as white wine. In addition, we sell great red wines like Regent (our most popular), Blauer Portugieser and Domina. Our vineyards are located in an area where there is not much traffic or noise pollution, so perfect if you are looking for some peace and quiet while vacationing at AlpacaCamper.¹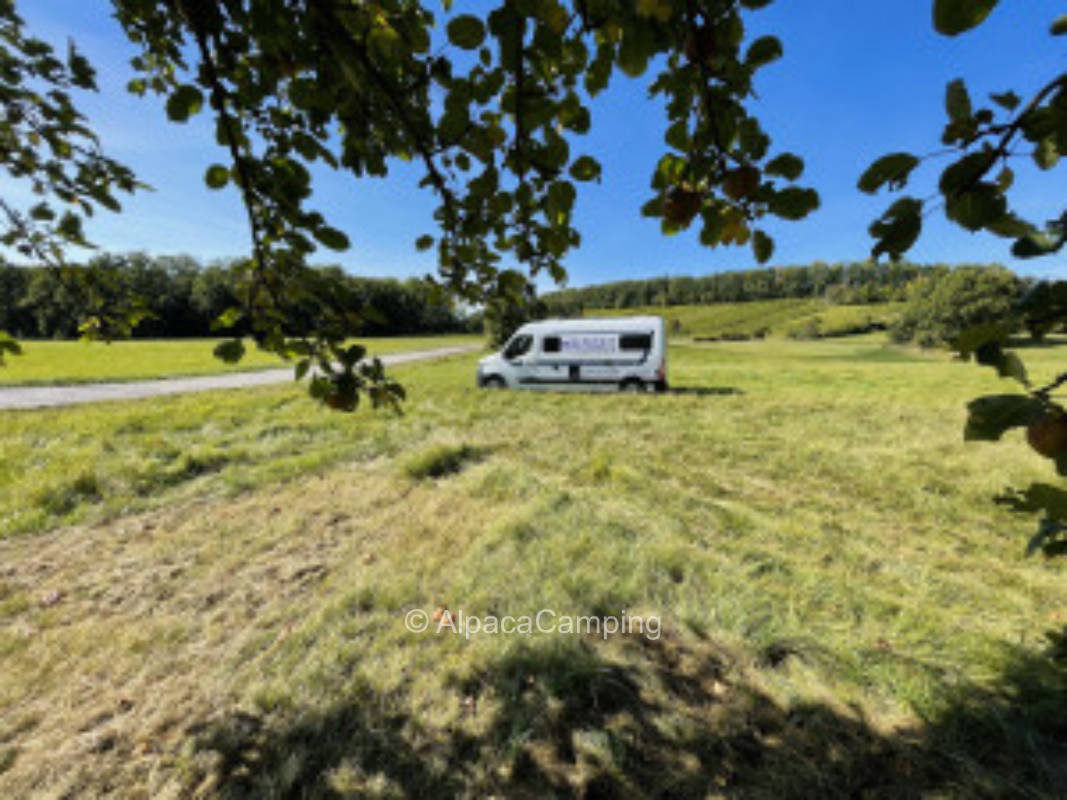 Markt Nordheim
[Only for small vans and campers, because the branches of the fruit trees protrude into the way].
Hello AlpacaCamper!

Below our vineyards in very quiet location and very nice view over the fields. A ...
Read more on AlpacaCamping
Suitable for Motorhomes, Tents and Caravan
Add to watch list
¹ This text was generated by machine and may contain errors. The description on AlpacaCamping applies.