Hello AlpacaCamper! Below our vineyards in a very quiet location and great views of the fields. A beautiful starry sky when it's not cloudy where you can see a shooting star or two every night. Our farm is located at the southern foothills of the Steigerwald near Augsburg - about 45 minutes by car from Munich airport. You can buy wines from us that are grown locally, as well as wines that are shipped elsewhere for aging before returning here; mainly dry whites and reds, but also some semi-dry varieties such as Kerner (a variety originally planted in Swabia), Silvaner grapes native to Bavaria, and roses made only from these varieties, called Dom¹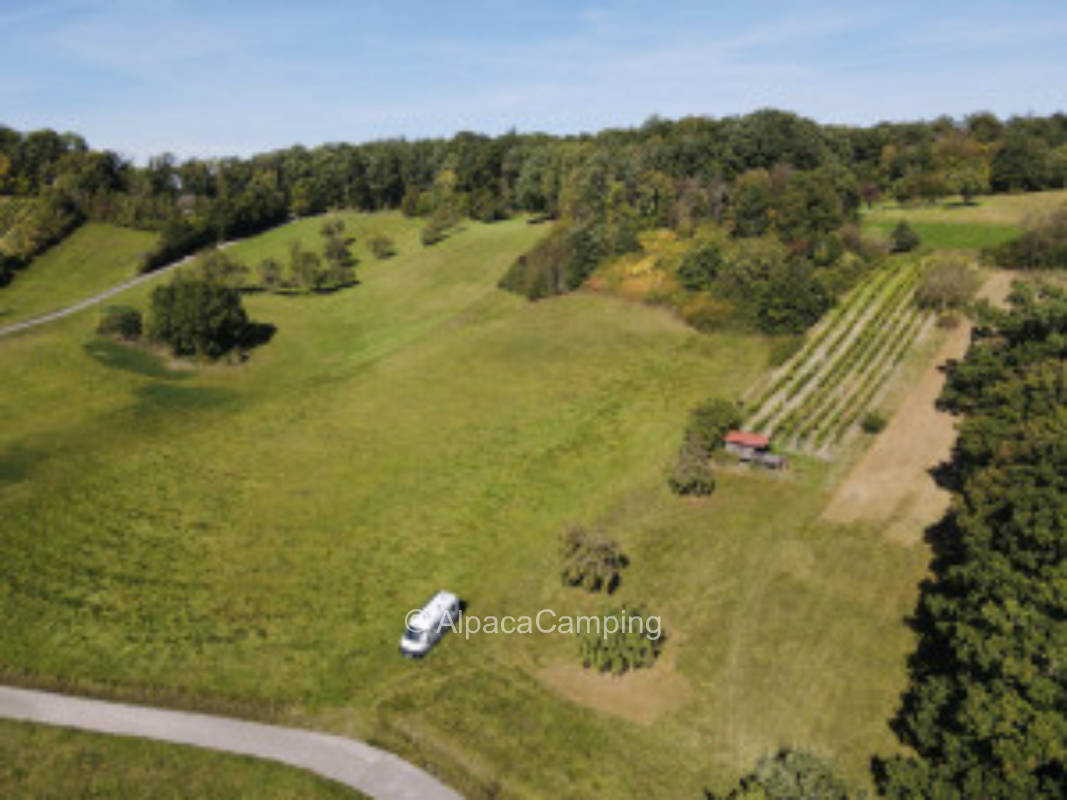 Markt Nordheim
[Only for small vans and campers, as the branches of the fruit trees protrude into the path].

Hello AlpacaCamper!

Below our vineyards in very quiet location and very nice view over the fields. A gre...
Read more on AlpacaCamping
Suitable for Motorhomes, Tents and Caravan
Add to watch list
¹ This text was generated by machine and may contain errors. The description on AlpacaCamping applies.