The course is located on a vineyard with a great view, surrounded by different types of vegetation. The ground here consists of gravel and grass, which gives the place an adventurous feel. There are also designated bike paths near the site for those who like to bike around in nature! The site has electricity, so you can charge your phone or laptop while you camp here! If travelers bring their dog, they will be accommodated, as dogs are allowed until 8pm every night and there is no additional fee for them when booking either (although some regulations do apply). If you would like more information about what size vehicle we recommend before you come, please contact us by email beforehand - so all the relevant details are already known¹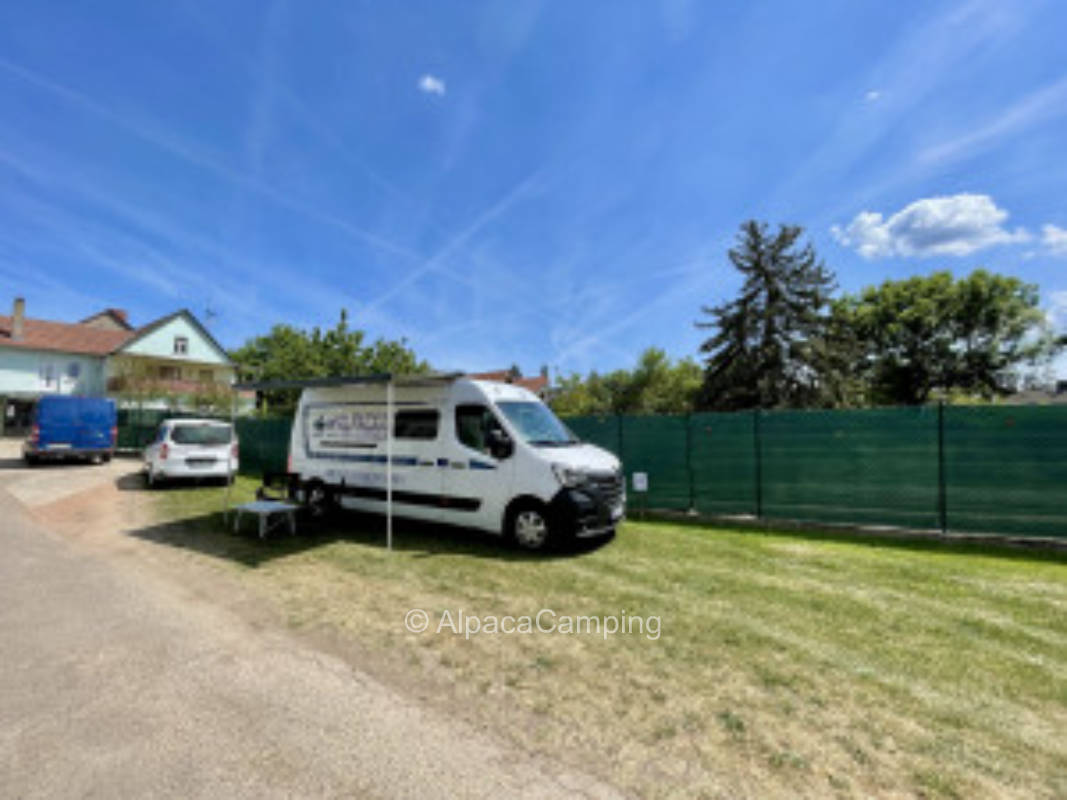 Hillesheim
The pitch is located at a winery. Mainly level ground, no shade. Subsoil with gravel lawn, grass. Center within walking distance. Public transport connection nearby. At the site: pitch reservation, el...
Read more on AlpacaCamping
Suitable for Motorhomes and Caravan
Add to watch list
¹ This text was generated by machine and may contain errors. The description on AlpacaCamping applies.