Dear Alpaca Camper! I can't wait for you to be our guest at Lamahof. We are located in the front Bavarian Forest and have a wonderful view of llamas and alpacas as well as the distant hills of Lower Bavaria. The site is paved with gravel and is under 2 large spruce trees that provide shelter both in the rain and on sunny days - sounds like total paradise! There will also be electricity on site, so if it rains so hard that we are forced to stay inside (which should never happen!), we will still make sure your comfort remains high by wiring our covered terrace where visitors can enjoy sitting next to toilets and sinks while drinking tea or coffee made over an electric¹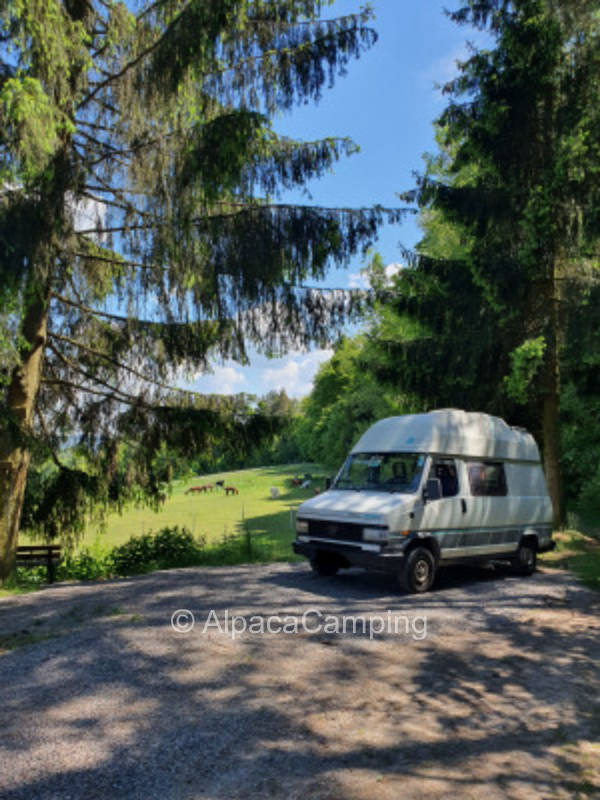 Chamerau
Dear Alpaca Camper!

Our Lamahof is located in the front Bavarian Forest at the end of the road in a wonderfully quiet hamlet location

The site is located directly on the edge of the forest overlooki...
Read more on AlpacaCamping
Suitable for Motorhomes, Tents and Caravan
Add to watch list
¹ This text was generated by machine and may contain errors. The description on AlpacaCamping applies.