As soon as you arrive in the Lüneburg Heath, you should definitely stop by in Volkwardingen! You will find our campsite in an idyllic location on a green meadow, where up to 6 motorhomes and caravans can be parked. We offer electricity, disposal facilities, drinking water (a small kitchenette is also available), toilets & showers as well as on-farm activities such as horseback riding or other recreational activities that you can enjoy. The proximity to Bispingen and the location in the nature reserve Lüneburger Heide, which invites you to hikes (or bike tours) on different routes at any time of the year, have helped us a lot in our search for the perfect place¹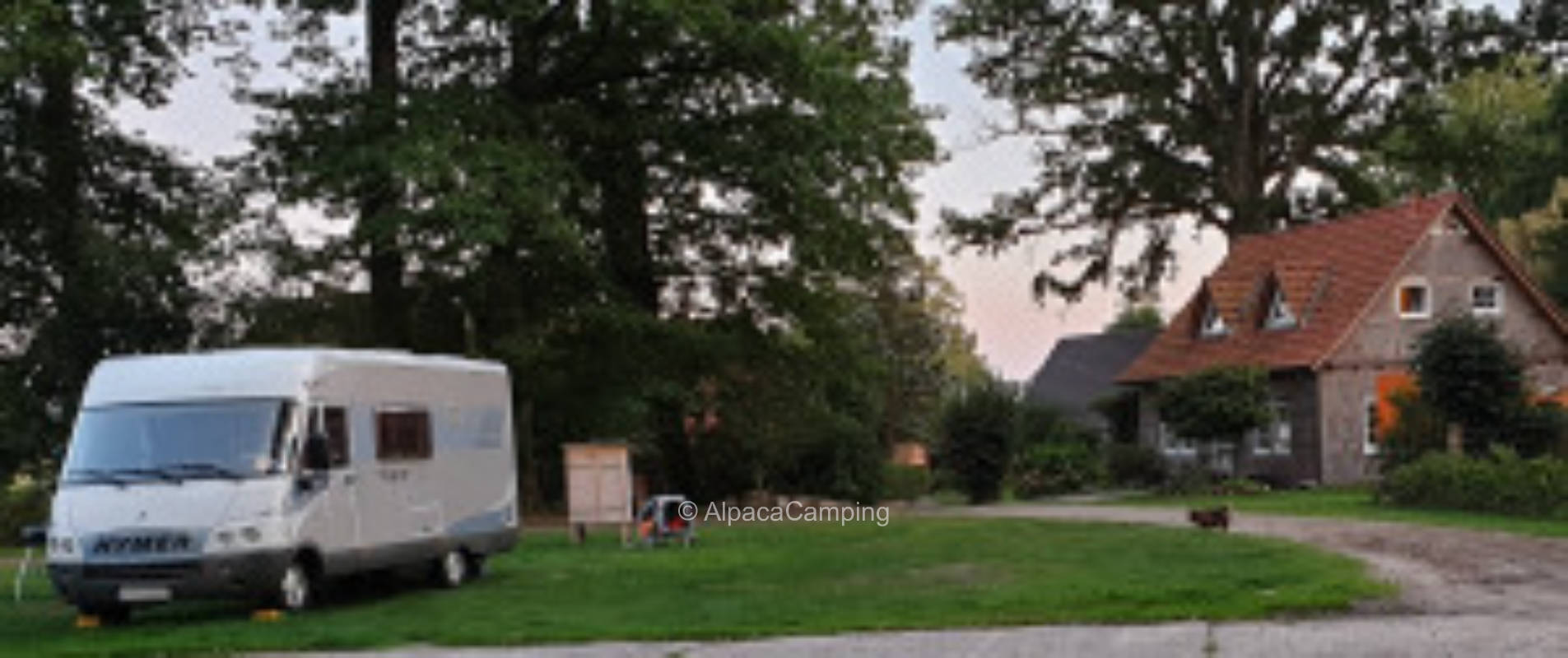 Bispingen
You will find our campsite in an idyllic location in the heath village of Volkwardingen near Bispingen, on the edge of the Lüneburg Heath nature reserve. Up to 6 motorhomes and caravans can be accommo...
Read more on AlpacaCamping
Suitable for Motorhomes, Tents and Caravan
Add to watch list
¹ This text was generated by machine and may contain errors. The description on AlpacaCamping applies.