If you're looking for a place to get away from it all, come join us! Our lovingly restored 17th century rectory is surrounded by meadows and fields; on the grounds itself there is an archery range where you can practice your skills or just enjoy some friendly competition. There are also plenty of outdoor activities - if the fresh air still isn't enough for you, we have a heated outdoor pool that will cure any ailments in no time. If camping isn't your thing, but sleeping outside doesn't sound appealing either, there's always our converted camper beds (2 double beds). So if you like chilling around the campfire with friends, you've come to the right place!¹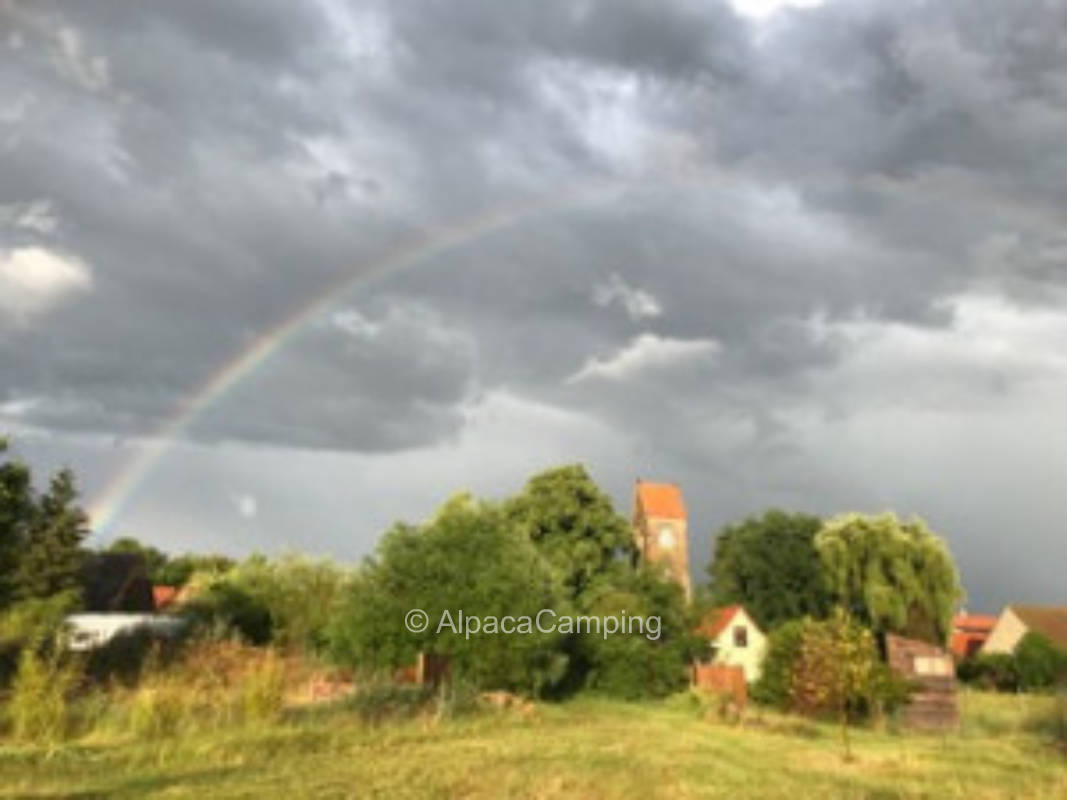 Wenzlow
In the middle of a small Brandenburg village in the Lower Fläming stands the lovingly restored 17th century rectory surrounded by meadows and fields... The site is on a large meadow ( 3000 sqm) with a...
Read more on AlpacaCamping
Suitable for Motorhomes, Tents and Caravan
Add to watch list
¹ This text was generated by machine and may contain errors. The description on AlpacaCamping applies.