The pitch is in a breathtakingly beautiful location and offers a fantastic view with the most incredible sunsets you can imagine. Around the small meadow orchard It is said that there used to be a vineyard below this slope; probably due to the steepness and the orientation to the west. In the immediate vicinity: Handthal & Oberschwarzach - Steigerwaldzentrum- The chapel "Hörnla" on the former vineyard (right next door), as well as numerous inns in the vicinity Ebrach- Tree top walk for 45 minutes hike! Natural swimming pool? Natural swimming pool¹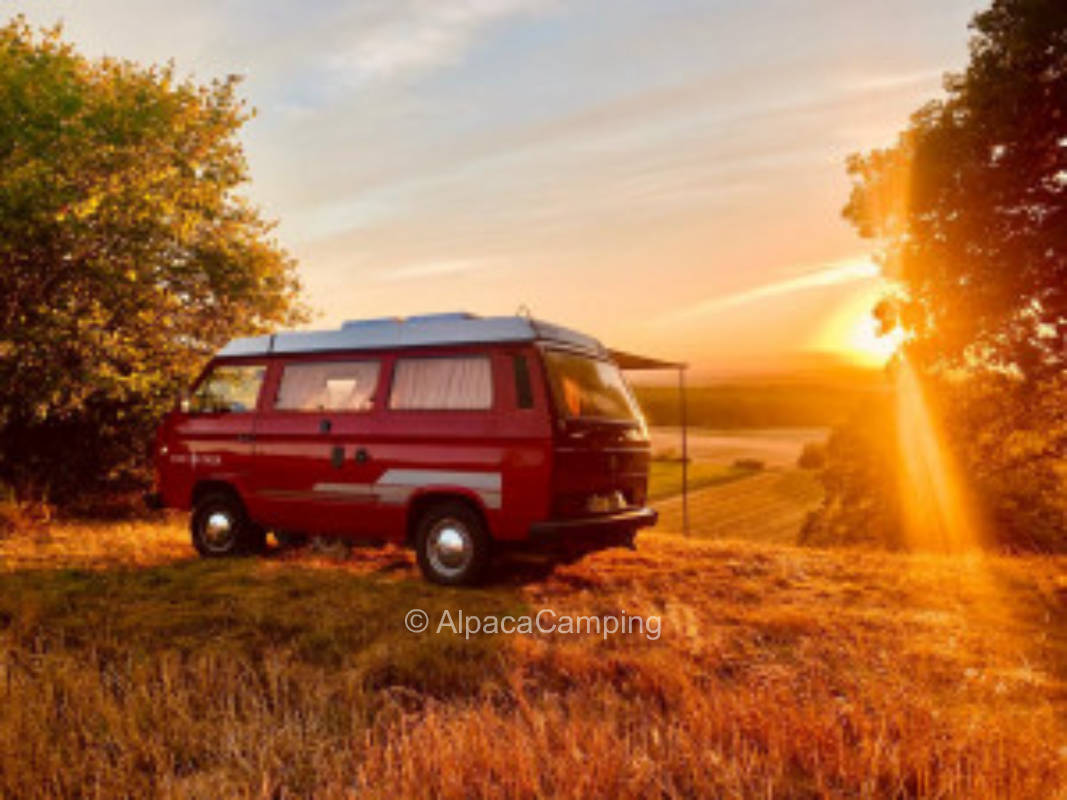 Oberschwarzach
The pitch is in a completely isolated location and offers an amazing view with the most beautiful sunsets you can imagine.

Above a small orchard:
It is said that the area below the pitch was once a v...
Read more on AlpacaCamping
Suitable for Motorhomes and Tents
Add to watch list
¹ This text was generated by machine and may contain errors. The description on AlpacaCamping applies.