At Aussiedlerhof you will find everything you need for your camping trip! You can stay at one of our campsites or choose a private piece of land. We also provide you with barbecue facilities and fire bowls with all the necessary accessories such as charcoal and wood. We also offer electricity, which is only available 24 hours a day during opening hours (no use after closing time). Drinking water toilets are provided free of charge, as well as fresh bread from the bakery/small corner store within walking distance The village has many more surprises up its sleeve, so don't miss it if you stay here!¹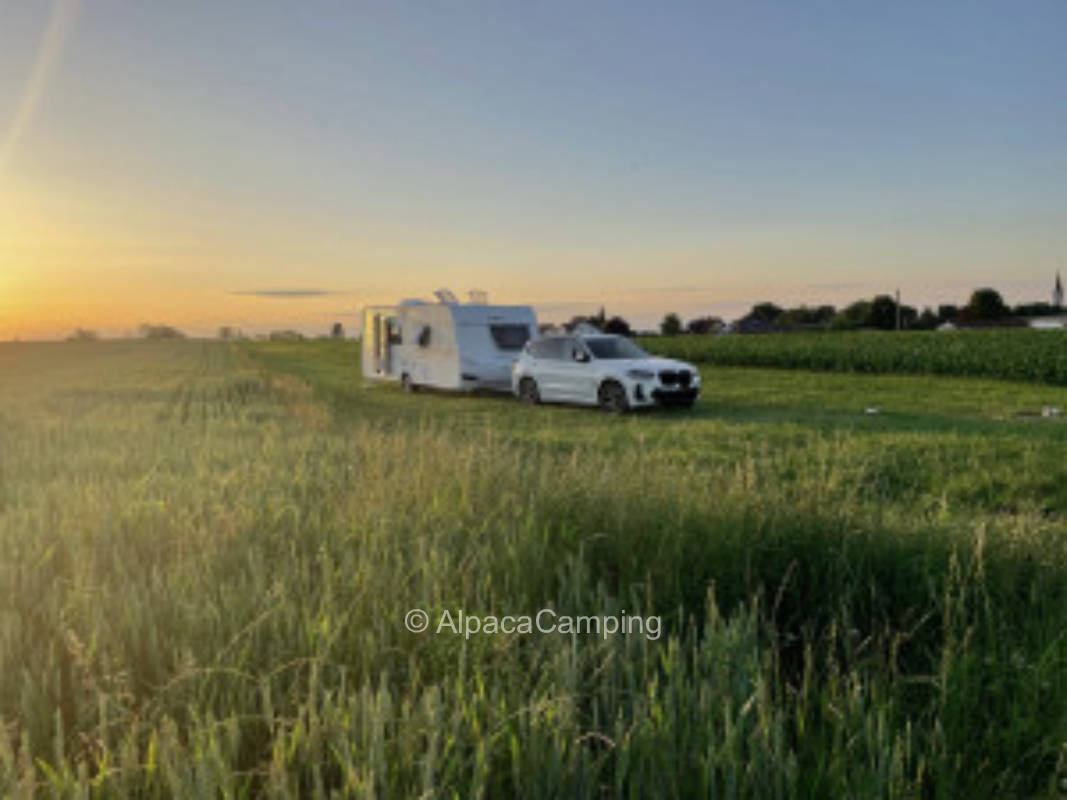 Scheuring
A quiet pitch on the Aussiedlerhof for campers, caravans or tents.

Barbecue, fire bowl, firewood, coal, electricity and drinking water toilet can be provided on request and for a small fee.

In the A...
Read more on AlpacaCamping
Suitable for Motorhomes, Tents and Caravan
Add to watch list
¹ This text was generated by machine and may contain errors. The description on AlpacaCamping applies.