We look forward to your stay at the Espenschied Winery. We offer 4 pitches on a meadow, directly in front of our winery. You can enjoy beautiful sunsets and wines from our house, with a magnificent view of the Rhine Valley, the Bosenberg and the surrounding countryside. Our winery is located right next to an open meadow, inviting you to take casual, leisurely walks through nature or wine tasting with us!¹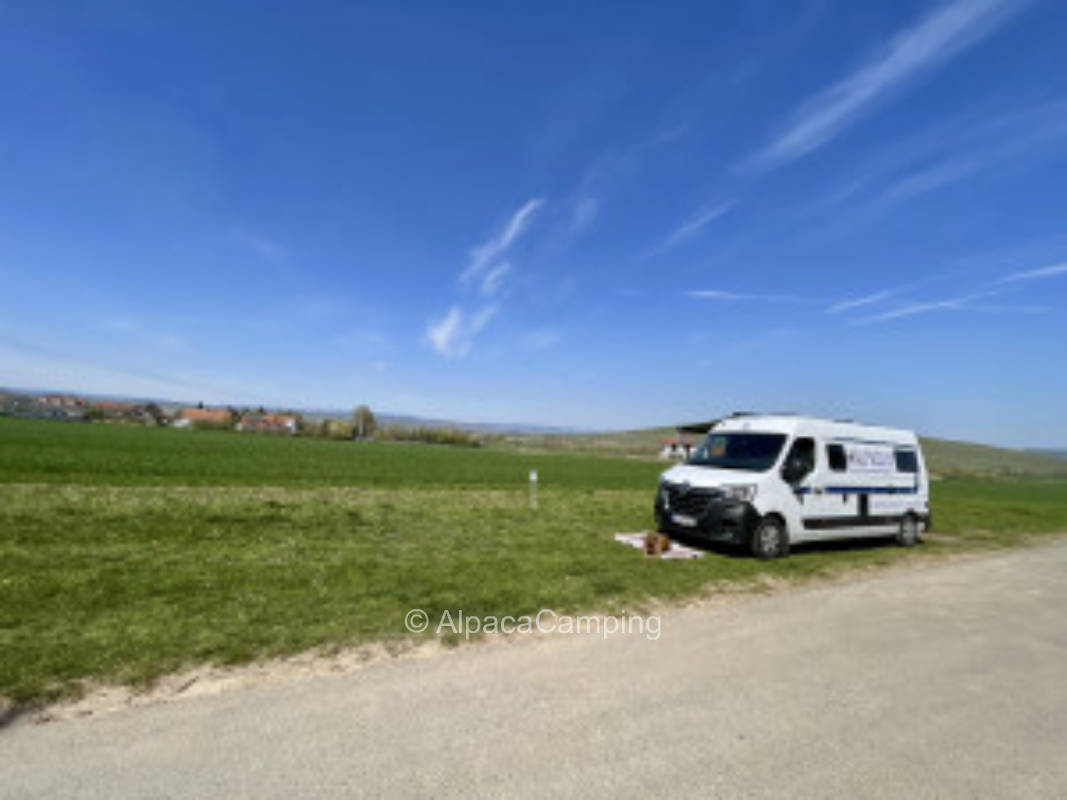 Bad Kreuznach
Hello Dear Camper,

Welcome to our campsite of the Espenschied Winery.

We offer 4 pitches on a meadow, directly in front of our winery.
Here you can enjoy beautiful sunsets with wines from our house....
Read more on AlpacaCamping
Suitable for Motorhomes, Tents and Caravan
Add to watch list
¹ This text was generated by machine and may contain errors. The description on AlpacaCamping applies.