The Frankish homestead has been around for centuries, with a long history and many stories. One of these stories says that the founder wanted to build a castle on the hill where he lived, but found that it was too rocky and built his house instead. The walls of the farm are made of stone quarried from the nearby forests, and some have said that you feel like you're at home when you enter them because they are so familiar. If staying here isn't enough, there's more: outdoor seating if you want to chat over dinner or coffee; an electric hookup, as well as water hookups if someone needs both during their visit - though we know how much everyone loves spending time without modern conveniences! Additionally, our wifi provides everything you need for¹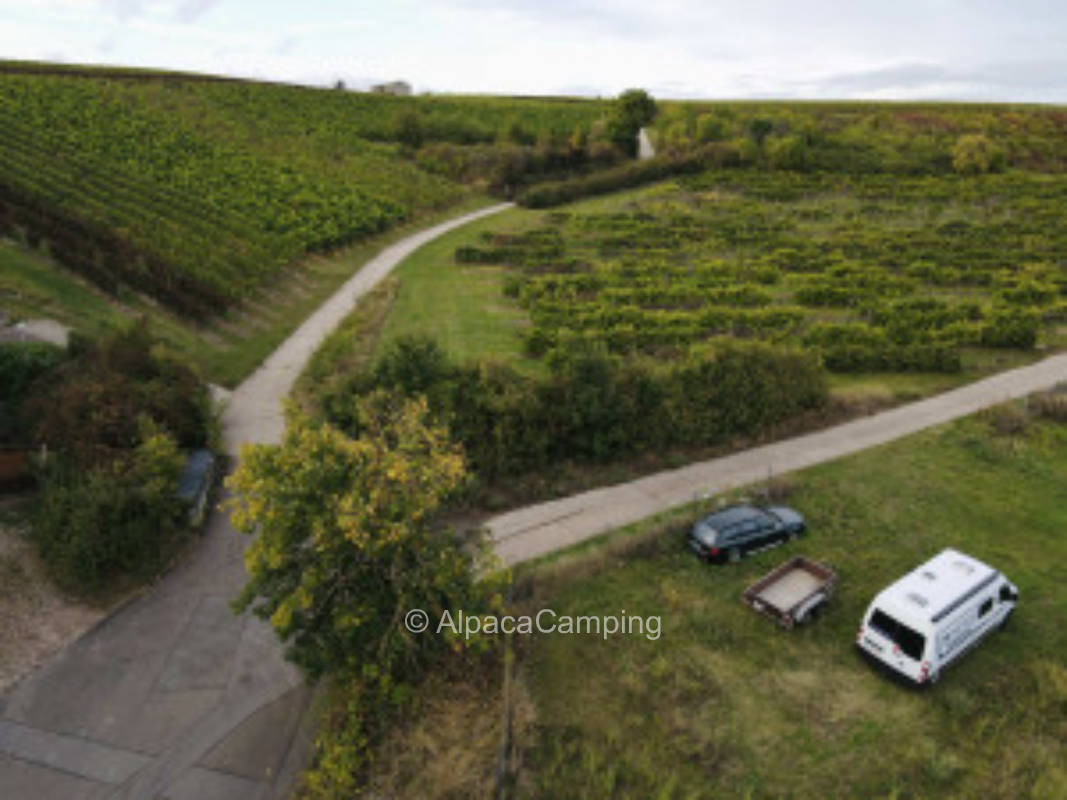 Mölsheim
In the courtyard of a Franconian farmstead from 1561 you can spend the night with us.
The view into the (Zell) valley is unfortunately not given by a large building on the adjacent wall, but you are a...
Read more on AlpacaCamping
Suitable for Motorhomes, Tents and Caravan
Add to watch list
¹ This text was generated by machine and may contain errors. The description on AlpacaCamping applies.