The Lower Lusatia - Highlights
The landscape of Lower Lusatia is characterized by its history as a borderland between Germany and Poland. It is home to many castles, churches and palaces that are still in use today. You can explore this fascinating region on foot or by bike - there are plenty of hiking trails to enjoy!
There is a lot to discover. We have selected the best sights and cycling and hiking destinations for you:
Luckaitztal brick tower near Weißag
This is the Luckaitztaler brick tower near Weißag, sight in the Lower Lusatia. It was completed in April 2020 after a construction period of just under 1 1/2 years. Because of Corona not yet opened, therefore still closed. Unfortunately... All technical data are included in the photos. Accessible ...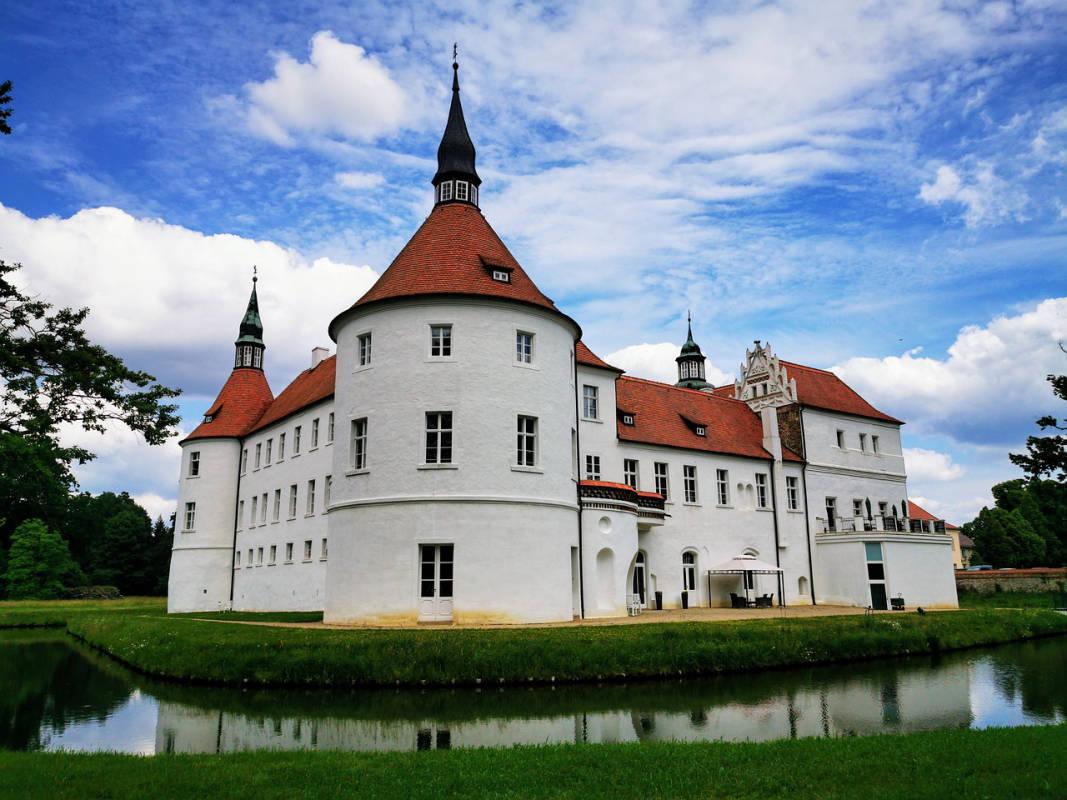 Doberlug Castle
Doberlug Castle is one of the most important and best preserved medieval castles in Germany. It is located on a hilltop above the town of Lübbenau in Lower Lusatia. The castle was founded by Cistercian monks in 1165 and has been inhabited ever since. Today it is open to visitors for guided tours where they can see what life was like back then.
Goldborn, Calau Switzerland
The Goldborn is a freshwater spring in Calau Switzerland. Not far from the Goldborn you can enjoy good food in the Stegschänke. The area is perfect for hiking and biking, with many hiking and biking trails leading through forests, meadows and fields. You will find many opportunities to explore nature here!
Trinity Church
Lower Lusatia, with its historic buildings and beautiful landscape, is the perfect place to visit. Here you will find everything from natural beauty to cultural treasures. From castles and churches to museums and theaters, you'll never get bored in this region of Germany.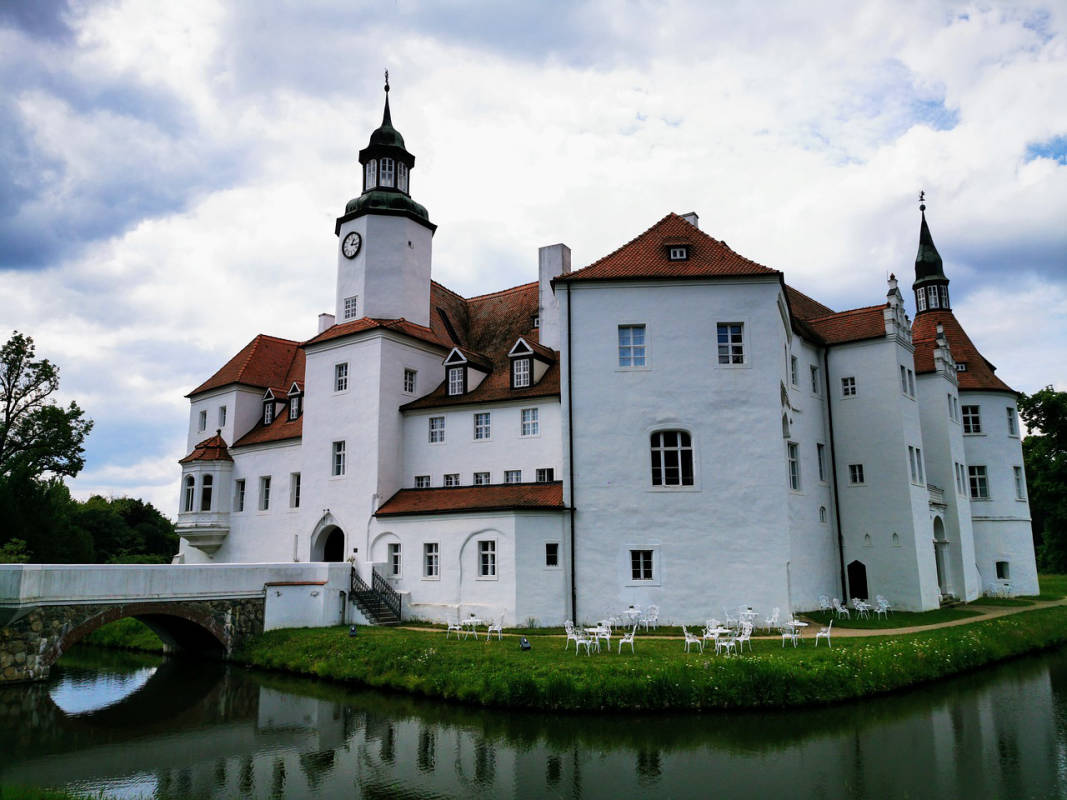 Finsterwalde castle
Finsterwalde Castle is a medieval fortress and one of the most important buildings in Lower Lusatia. It was built in the 13th century by the Lords of Finsterwalde, who were vassals of the Margraves of Meissen. The castle complex consists of two parts - front and back castle - connected by a three-story tower with an archway. The back castle has arcades, which extend ...
Sallgast Castle
Sallgast Castle is one of the best known and best preserved castles in Germany. It was built between 1450 and 1530 as a moated castle, but also features late Gothic gables. The four-winged complex has an impressive size of about 3 hectares (7 acres).
The Lower Lusatia - Camper pitches near