I think we are lucky that the farm is surrounded by meadows and fields. It is a beautiful rural landscape with many old cultural sites nearby like churches or castles! The Artland was declared an "outstanding natural beauty" in 1989, which means that there are strict regulations for construction projects near our property. We live here 365 days a year, so it can get both busy and lonely at times, but listening to the cows moo softly as they lie in the barn chewing their cud on my morning rounds through the barns - what could make you happier?¹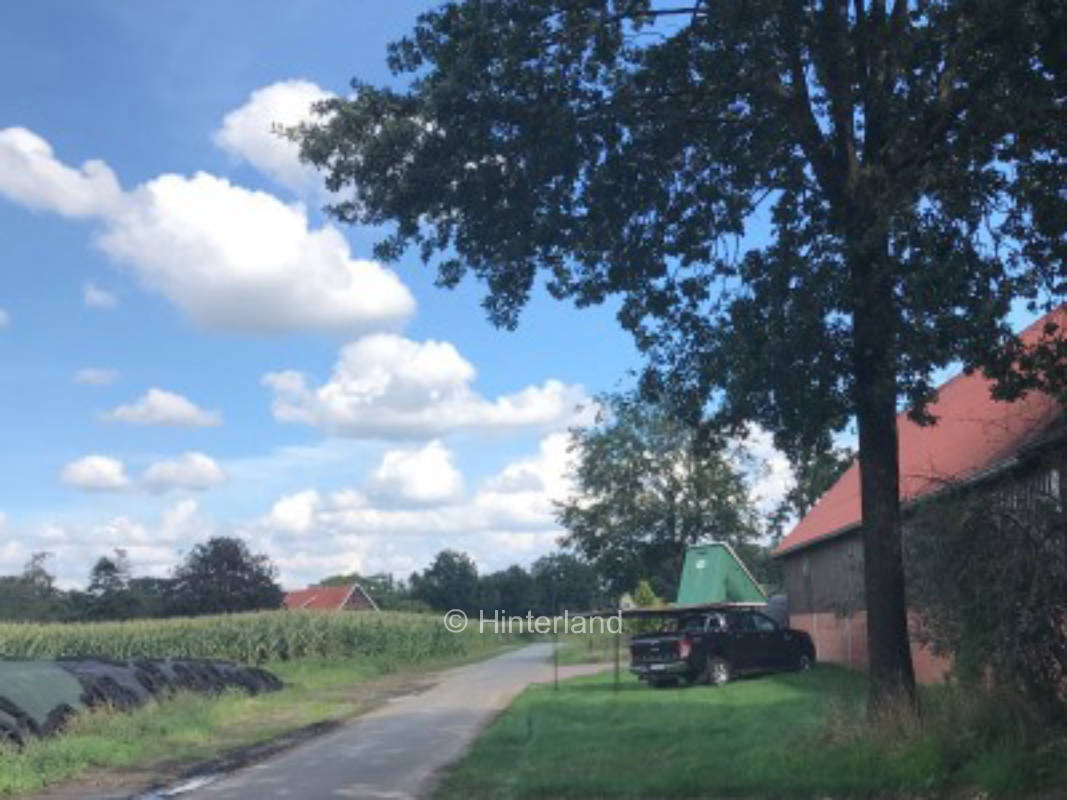 Nortrup
Our farm is surrounded by meadows and fields in the Osnabrück region. It offers interested people unadulterated, genuine insights into agriculture. Because we are not an adventure farm for tourists wi...
Read more on Hinterland
Suitable for Motorhomes, Caravan and Tents
Add to watch list
¹ This text was generated by machine and may contain errors. The description on Hinterland applies.