If you want to get a taste of farm life, we have the perfect opportunity for you. Our dairy cows and beef cattle run around in the pasture all day, and there are plenty of opportunities to interact with them while you visit! And if that's not enough excitement, Amra - our farm dog - is always nearby, eagerly waiting for any visitors or guests to stop by (trust us: she loves company)! But don't worry, it's not done with just playing with the animals outside In addition to being able to feed our cattle hay from one of the many wagons on the property and milk a cow every morning - both weekdays and weekends - and take turns between calves, we also offer¹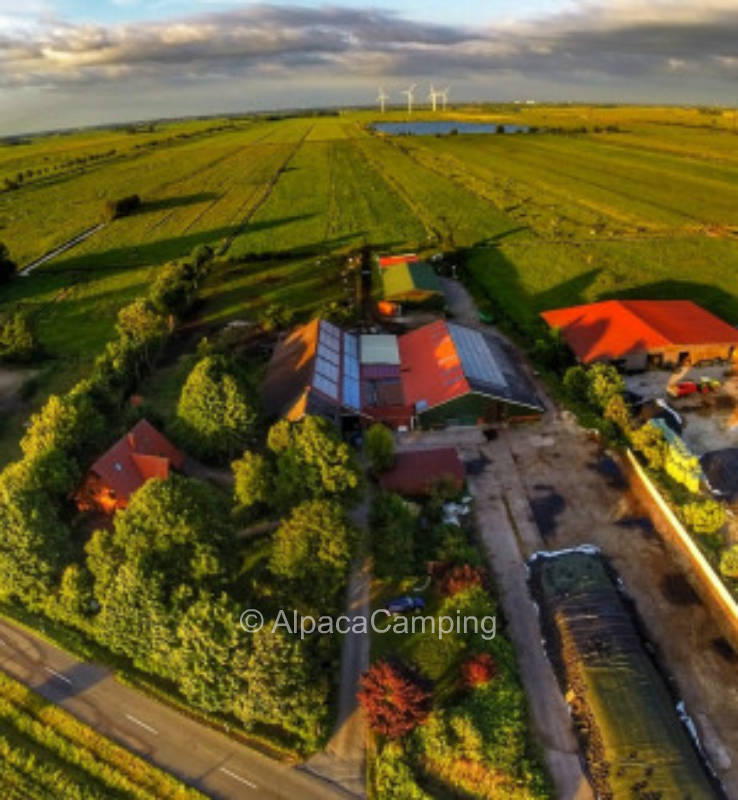 Weener
In our garden is the pitch. You will experience farm life with our dairy cows, cattle and farm cats and of course Amra ,our farm dog. The cows must be fetched daily in the summer from the pasture for ...
Read more on AlpacaCamping
Suitable for Motorhomes, Tents and Caravan
Add to watch list
¹ This text was generated by machine and may contain errors. The description on AlpacaCamping applies.