If you want to come and stay in our country house for a few days, we have just the thing for you! All amenities are included in your rental price. Outside there is plenty of parking next to an 80 square meter paved area, perfect for outdoor activities or picnics. The small road by our house has little traffic, so it's safe enough for kids to play nearby too! Our dogs love guests and won't bark if they know who is coming into their territory. They are happy to have someone throw them some treats when visitors come - don't worry about keeping them on a short leash because there is no fence around it anyway¹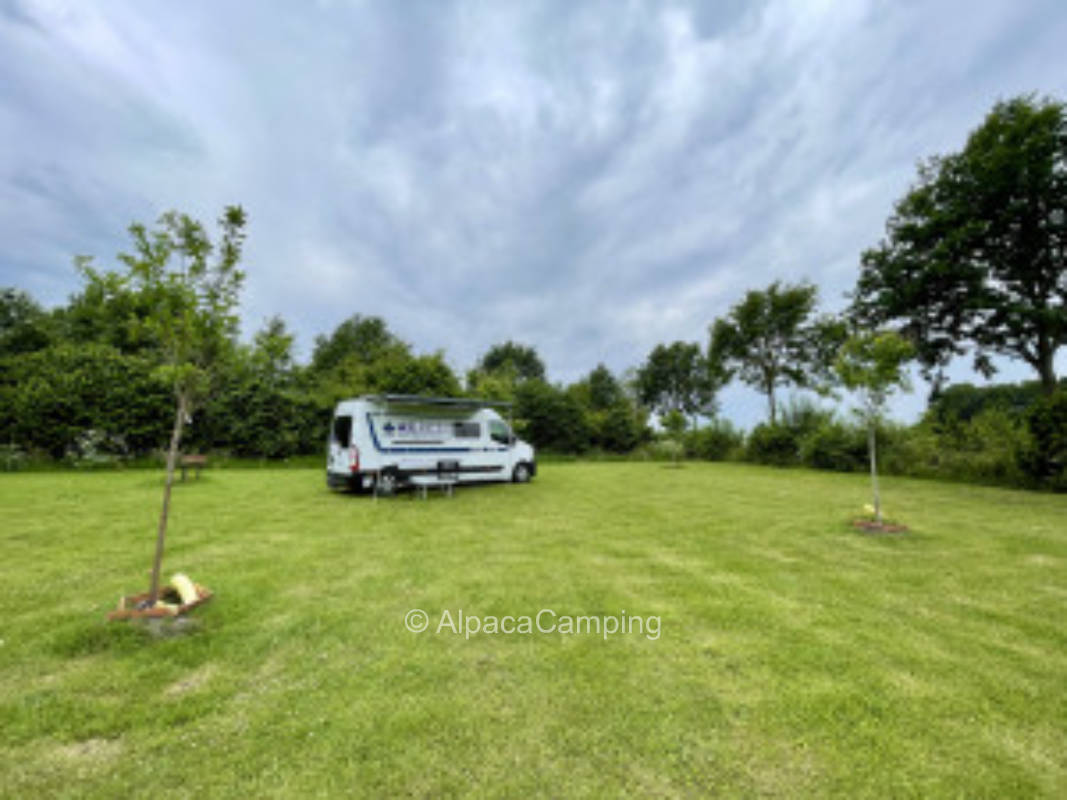 Bramsche
Outside the fence is our parking lot, a paved area of about 80sqm.
The small country road next to it has little traffic.
Children are welcome!
Water is included, if you want to have electricity we cha...
Read more on AlpacaCamping
Suitable for Motorhomes, Tents and Caravan
Add to watch list
¹ This text was generated by machine and may contain errors. The description on AlpacaCamping applies.