The Spreewald is both a geographical and agricultural area. It is one of the last remaining primeval landscapes in Central Europe, encompassing everything from lush forests to lakes teeming with fish. We offer you all this beauty right here on our bee farm: the pitch is right on the farm, where we let the bees buzz for centuries-old recipes handed down from generation to generation - mead made from raw honey; spreads like Beezlenecke (honey cake) or Apfelteegelee (apple jelly). Welcome to your new home away from home! As it says on our site, "The best place between heaven & earth!", which of course includes some heavenly things...like wine tasting tours¹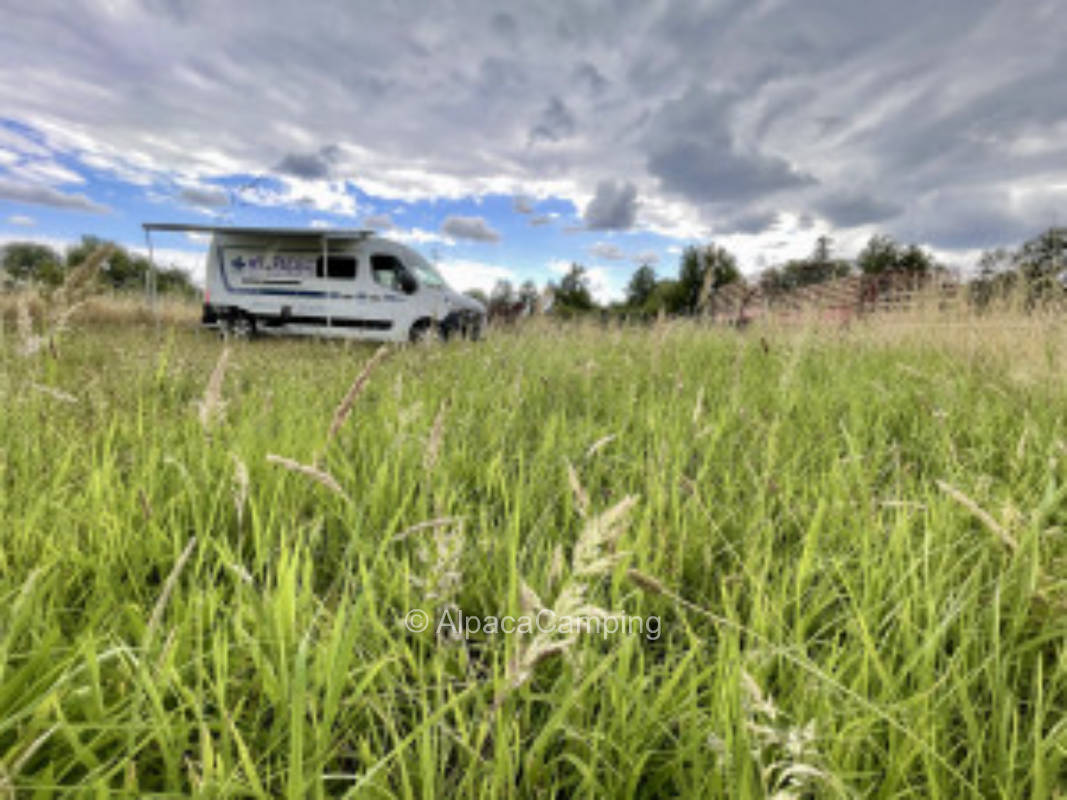 Luckau
Welcome to the Spreewald bee farm. The pitch is directly at the farm. You can hear the bees buzzing and to fall asleep well we also have a few sheep that you can count with pleasure. Otherwise we enj...
Read more on AlpacaCamping
Suitable for Motorhomes, Tents and Caravan
Add to watch list
¹ This text was generated by machine and may contain errors. The description on AlpacaCamping applies.