Welcome to the beautiful nature of Germany. Our small horse farm in 17279 Lychen, district of Retzow, offers you lush green pastures only 300 meters away from the indoor riding arena and stables, at the edge of this quiet forest crossed by streams, so you can enjoy your riding time as much as possible! Here you'll also find ponies for rides or carriage rides - or join guided tours while you explore the picturesque surroundings by bike. Dogs are welcome (but need permission beforehand) - and we offer bikes for rent if you're interested! Not only is there plenty to do, but there's also plenty in the surrounding area: the town has seven lakes and a charming history dating back to the 10th century, when Emperor Otto III granted it the status of free¹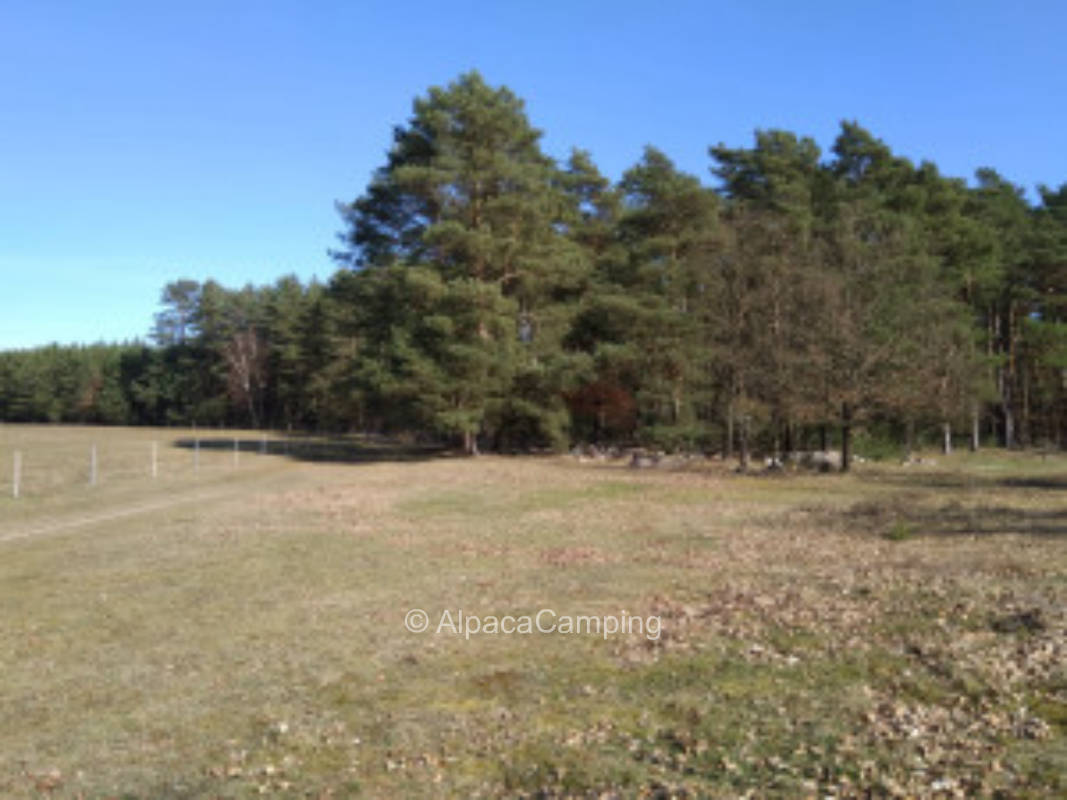 Lychen
Hello, we offer an idyllic nature pitch on our small horse farm in 17279 Lychen, in the district of Retzow.

The pitch is located on the edge of the forest with a view over the horse pastures about 30...
Read more on AlpacaCamping
Suitable for Motorhomes and Caravan
Add to watch list
¹ This text was generated by machine and may contain errors. The description on AlpacaCamping applies.
Or discover these great pitches nearby: