Welcome to our farm, alpacas! Here you will find a variety of amenities that will make your stay in nature even more pleasant. You can escape the hustle and bustle outside (mountains or lakes are just around the corner) and still be close to civilization - with us you don't need a car, because everything is within walking distance! There's no shortage of things to do either; at the Finsterau Open Air Museum right next door, you can try out cool climbing gear on the Aberbahn, which has something for everyone (ages 6 and up!). If we ourselves are not enough company, then you can also visit other animals such as sheep and cows and enjoy fresh¹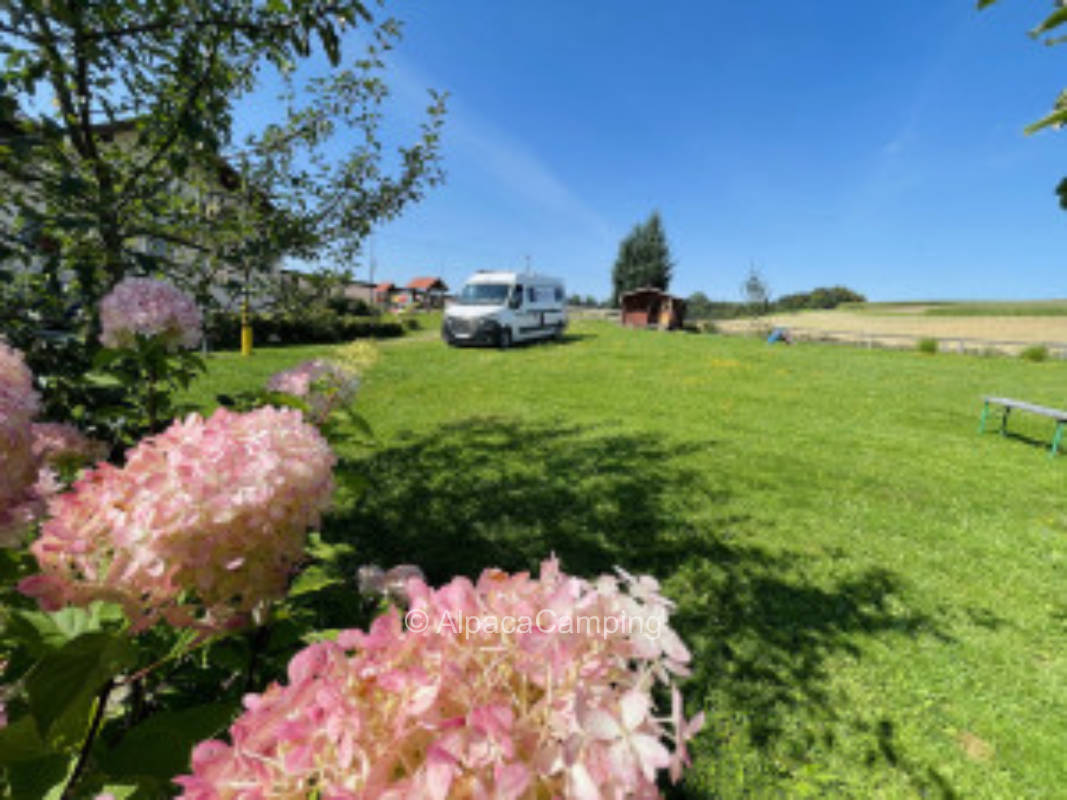 Büchlberg
Hello Alpacas,
with us you find everything what you wish if you want to go out into the nature.
Tranquility, far-sightedness and lots of shares for young and old!
Mountains, lakes and cities are just ...
Read more on AlpacaCamping
Suitable for Motorhomes, Tents and Caravan
Add to watch list
¹ This text was generated by machine and may contain errors. The description on AlpacaCamping applies.