Imagine the fresh air and sounds of nature around you as you stroll through our large lawn. We offer our visitors a total of three parking spaces for self-sufficient vehicles on this site, which is ideal if you want to explore more of the Damme Mountains on foot or by bike. Countless trails are waiting to be discovered by those looking for new ideas and activities to do with us, such as various puzzles around the site! If biking isn't what appeals to you today, just relax among friends with various games like bocce, croquet, or maybe even horseshoe pitching near one of the many pavilions scattered throughout! What are you waiting for? Come and spend time exploring¹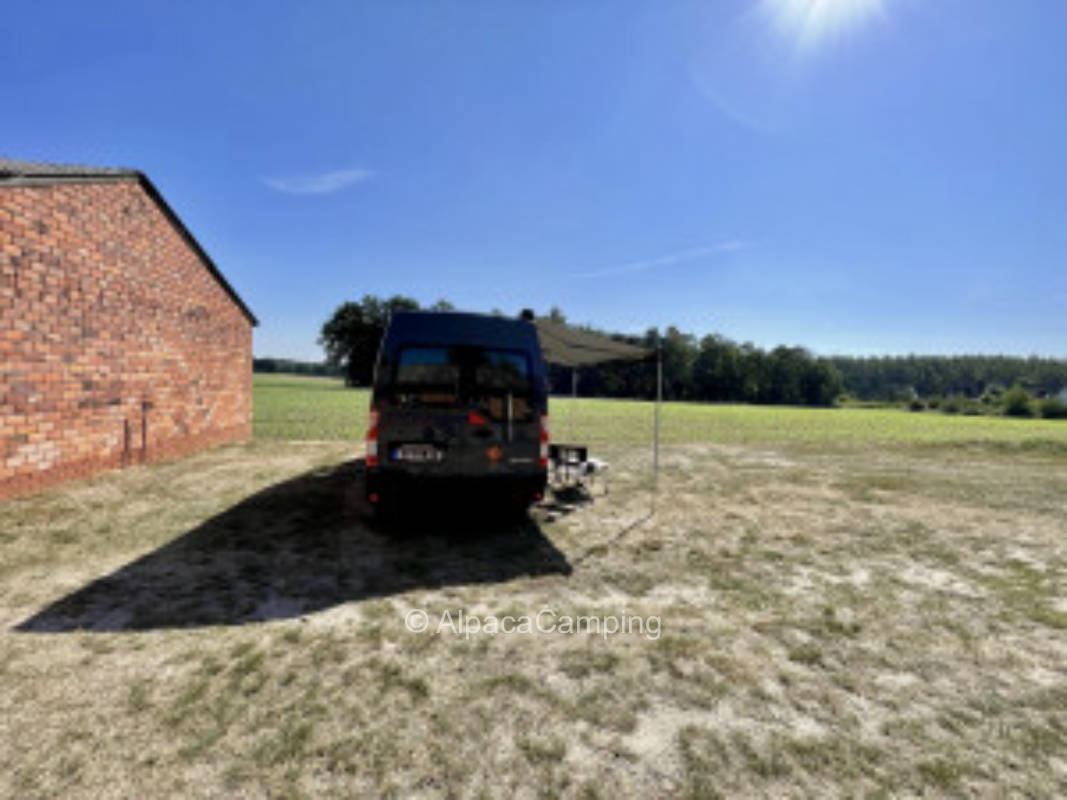 Steinfeld
We offer a total of 3 parking spaces for self-sufficient vehicles on a large lawn area at our private carriage museum.

The location is ideal for those who like to walk or bike. From our site you ca...
Read more on AlpacaCamping
Suitable for Motorhomes and Caravan
Add to watch list
¹ This text was generated by machine and may contain errors. The description on AlpacaCamping applies.