Waldhof Bruchmühle is located 5 km east of Lake Plauer See - like an island in the middle of the forest. You stand on our pastures or meadows with a view of our farm animals and the osprey, which breeds every year with us. Our day starts with an animal feeding where everyone can join in! We offer breakfast baskets packed by us & local products at regular campfire evenings with barbecue buffet. Forest walks also provide opportunities to meet foresters and horses as we explore different parts of the nearby woods and offer a variety of riding opportunities, such as jumping on natural playgrounds filled with trampolines or playing in pavilions made of live trees that are only found here¹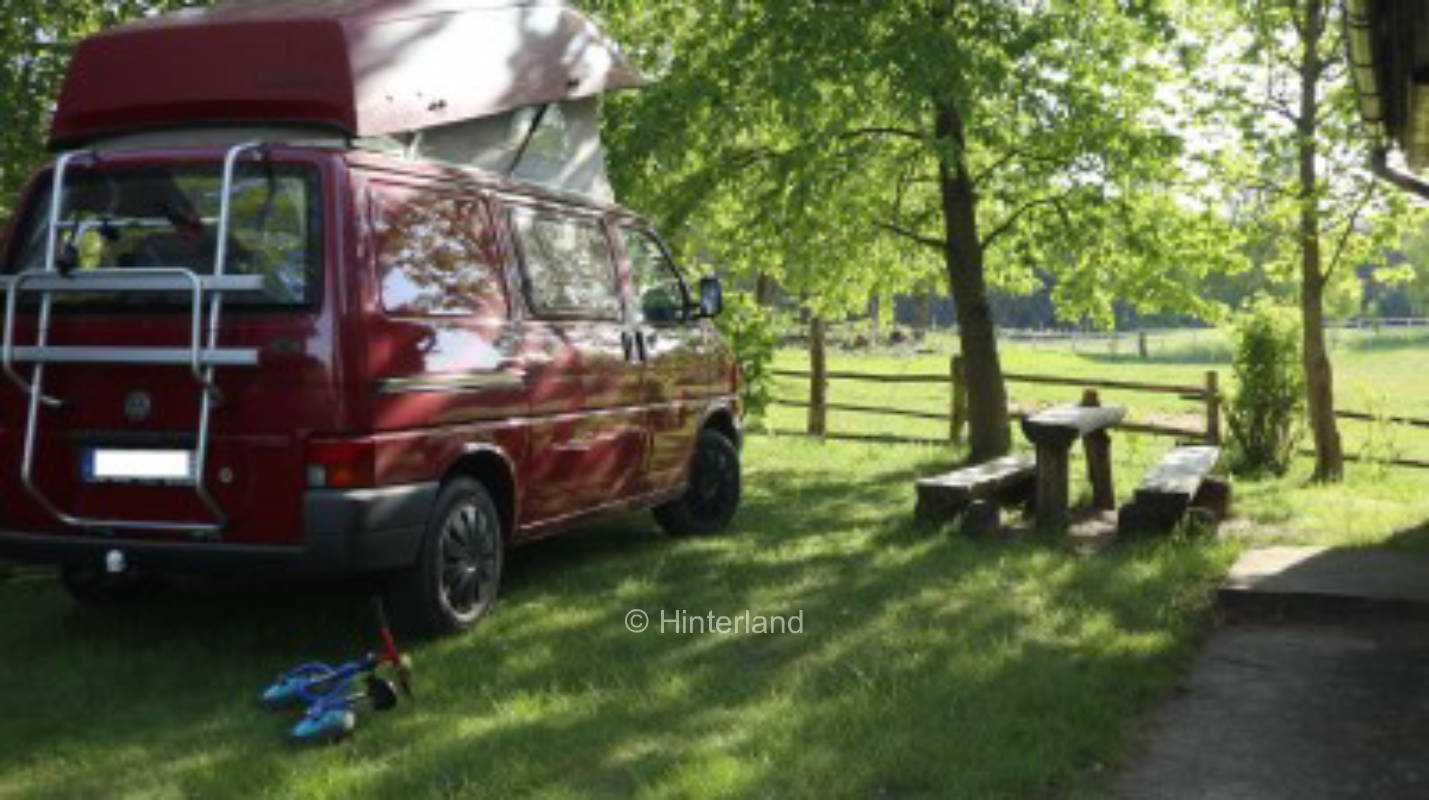 Fünfseen
The Waldhof Bruchmühle is located 5 km east of Lake Plau - like an island in the middle of the forest. You stand with us on the pasture or a meadow with a view to our farm animals & the osprey, which ...
Read more on Hinterland
Suitable for Motorhomes, Caravan and Tents
Add to watch list
¹ This text was generated by machine and may contain errors. The description on Hinterland applies.