We welcome our guests to the small meadow behind our house, where they can enjoy peace and relaxation. We have a fenced walkway for dogs so they can run free Whether you come with your camper or caravan, in a tent or simply in a van, we have something cozy in store for you on this secluded spot! Rest assured that toilets and showers with hot water are available should you need them during your stay. There is also an area where you can dispose of your trash if needed before heading off to other parts of Germany - but please keep it within these boundaries if possible! If you prefer to buy fresh rolls in Bad Segeberg, you should know that¹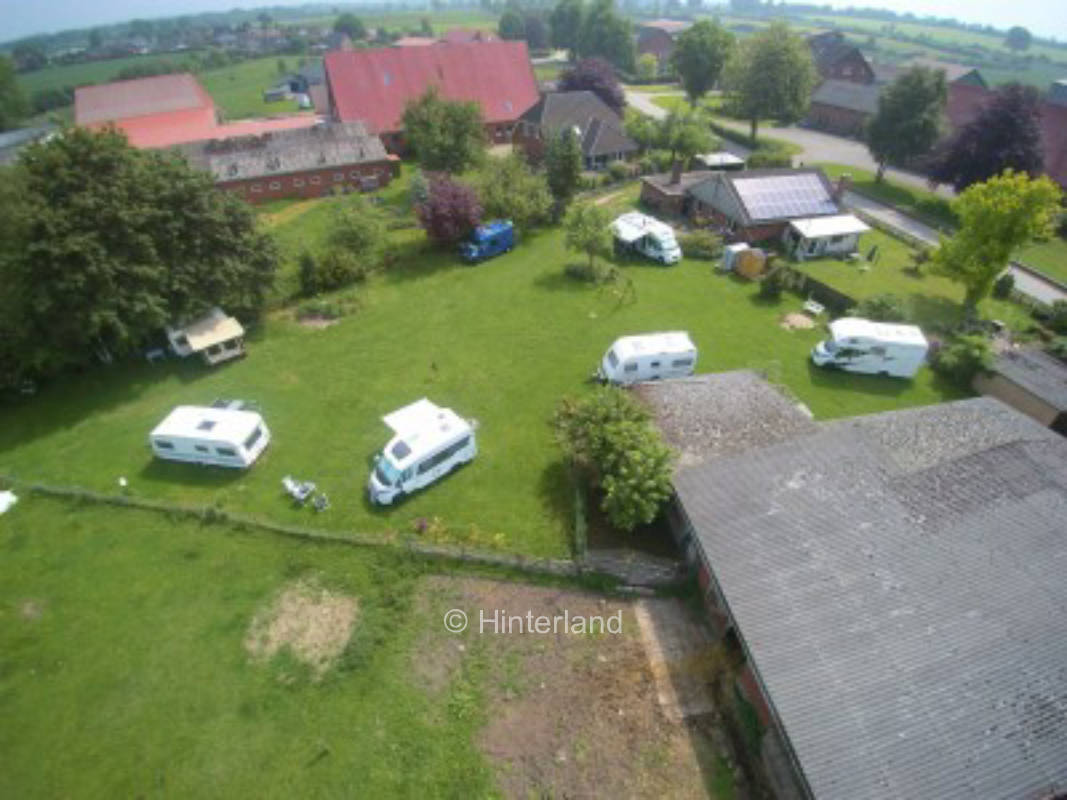 Weede, OT Mielsdorf
With pleasure we expect our guests here on a small meadow behind our house, who can enjoy peace and relaxation. Dogs are welcome here, we have fenced a tree path to the stream for them to run free
Whe...
Read more on Hinterland
Suitable for Motorhomes, Caravan and Tents
Add to watch list
¹ This text was generated by machine and may contain errors. The description on Hinterland applies.