Hello alpacacamper! You are invited to enjoy our delicious apple juice and honey made by the sweet Rademachers. We have a great country inn with good home cooking where you can experience the true German culture as it was all those days ago. If 20 kilometers is too far for you or you are just looking for more adventure, we recommend a visit to Atta Cave - one of the most beautiful dripstone caves in Germany. Here you will not only have spectacular views, but also enough time to explore what else nature has in store for us near Rademacher, such as exotic plants that can be found all over Europe, like orchids, which are so close here in Lauterecken (¹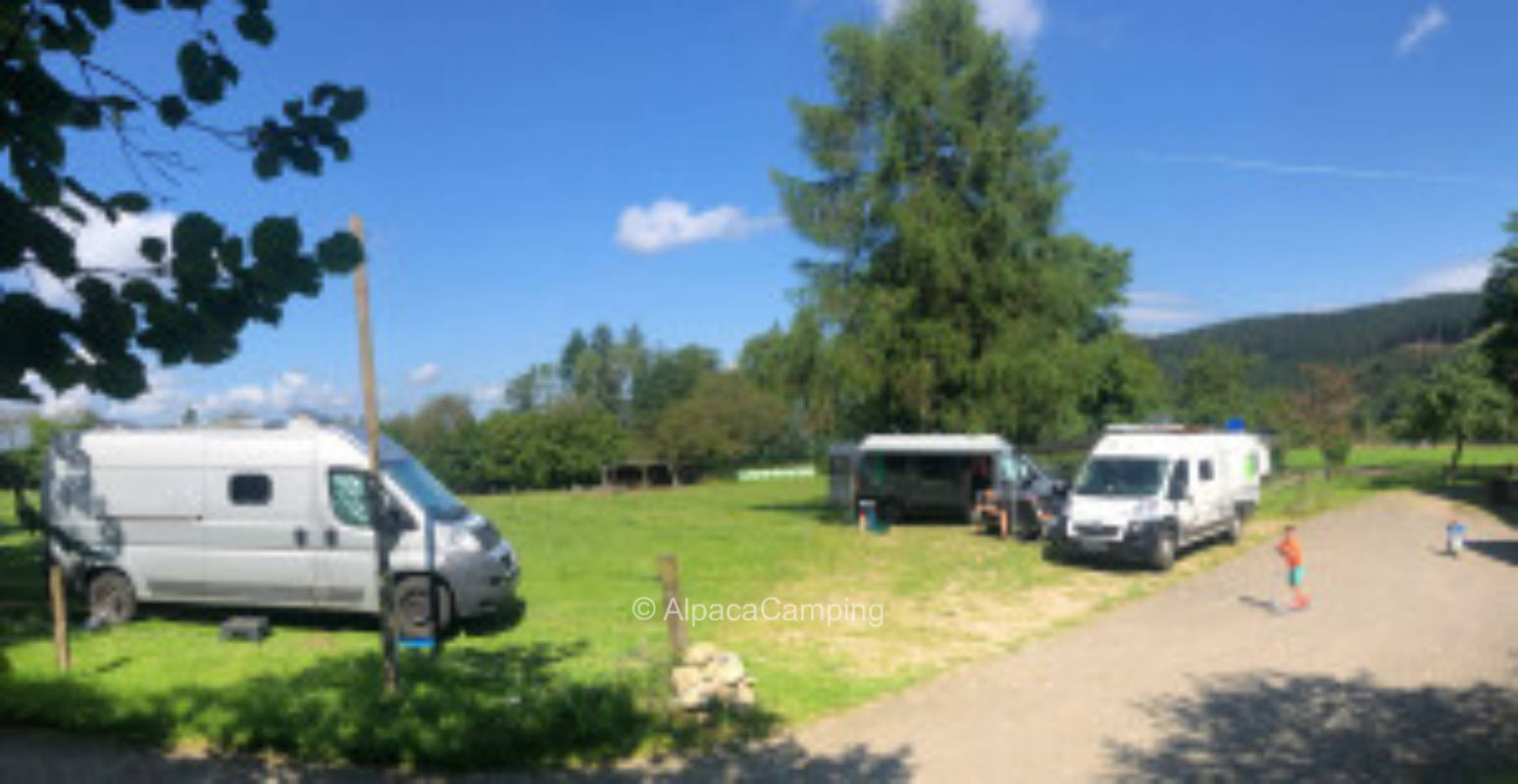 Finnentrop
Hello Alpacamper,

we from the Landgasthof Rademacher, are pleased to be allowed to welcome you with us.
Here you can enjoy homemade apple juice and homemade honey.
In our country inn you can enjoy go...
Read more on AlpacaCamping
Suitable for Motorhomes, Tents and Caravan
Add to watch list
¹ This text was generated by machine and may contain errors. The description on AlpacaCamping applies.