Hello, alpacas! Great sunny pitches and a creek await you. Surrounded by trees in the middle of green meadows that are unpaved and wet when wet. You can buy our mill products in our farm store, including cold-pressed cooking oils and organic bread baked fresh daily (when available). We also offer breakfast or dinner upon request for an additional cost per person to make your stay even more enjoyable - beverages such as garden lemonade, shandy, beer, coffee, tea and water are also available. Barbecue facilities provide you with delicious meals served outside on summer evenings, where we also have a pool table, trampoline, etc,¹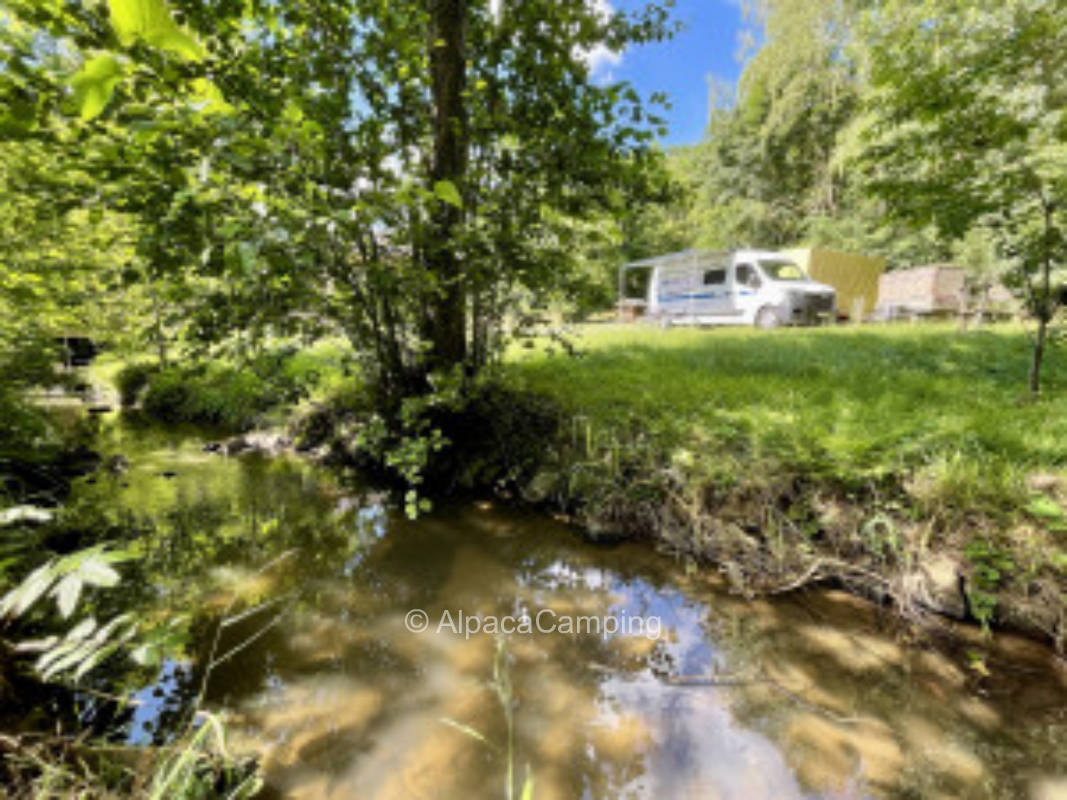 Weischlitz
Hello Alpacas,

with us you will find great, sunny pitches directly at the creek, surrounded by trees in the middle of the green.
The meadow is unpaved and damp when wet.
You can buy our mill products...
Read more on AlpacaCamping
Suitable for Motorhomes, Tents and Caravan
Add to watch list
¹ This text was generated by machine and may contain errors. The description on AlpacaCamping applies.