Dear camper, This is a small meadow plot on the edge of the forest in the middle of the Franconian hills. Quiet and sunny, with many excursion possibilities nearby - nearby is the nature reserve Sodenberg, the village Weyersfeld (400 inhabitants), a gas station where you can get freshly baked rolls on Sundays and holidays! The wine town of Hammelburg is 10km away, as is the 3-river town of Gemünden, 20km away. Würzburg is also 40km away from the Resid campsite!¹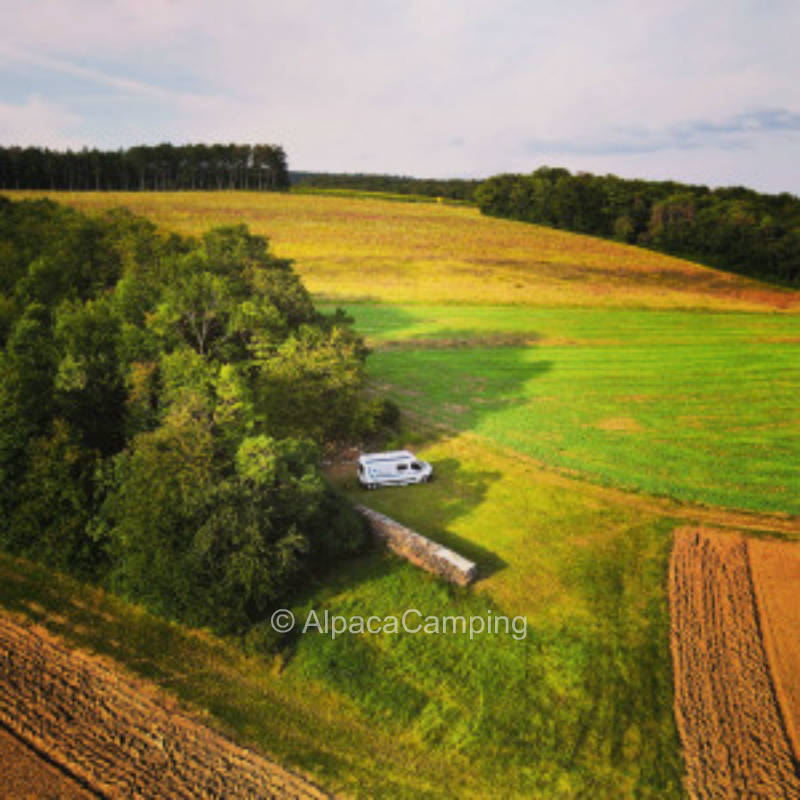 Karsbach
Dear camper,
this is a small meadow plot on the edge of a forest, situated in the middle of the hilly Franconian countryside. Quiet, sunny location. In the immediate vicinity is the Sodenberg with the...
Read more on AlpacaCamping
Suitable for Motorhomes, Tents and Caravan
Add to watch list
¹ This text was generated by machine and may contain errors. The description on AlpacaCamping applies.